Chief Risk Officer
Dynamic leader sought for the Chief Risk Officer role.
Client of Bridge Et Al.
Location: Singapore

As the Chief Risk Officer, you will report directly to the General Counsel and VP of Risk, Compliance and Legal. In this crucial role, you will oversee enterprise-wide risk management, conducting thorough risk assessments. You will be responsible for establishing and maintaining robust operational processes for Know Your Partner (KYP) and Integrity Due Diligence (IDD) systems, as well as monitoring credit, compliance, and overall risks to ensure effectiveness

Conduct regular reviews of enterprise-wide risk management and implement necessary corrective measures.
Deliver periodic presentations outlining findings and proposing recommended actions.
Assist the General Counsel in addressing incident and crisis management matters.
Reviewing KYP / IDD reports on prospective Collaborators and stakeholders before their delivery to the Investment Committee;
Monitoring and updating project risk registers and risk maps;
Monitoring and updating Projects reputational risk;
Oversight of Collaborators and stakeholders' credit scoring/risk;
After consulting with the GC and VP of Risk, Compliance & Legal, we will provide training on fraud, bribery and corruption, as well as KYP/IDD.
Assisting with internal audits of our Collaborators and stakeholders (occasional travel may be anticipated);
Monitoring compliance with specific contractual terms, for example, reviewing periodic returns from Collaborators and stakeholders;
Maintaining and updating an insurance register to ensure no lapses in coverage, and maintaining a record of claims;
Overseeing the team responsible for projects risks, leading periodic reporting; and managing outsourced 3rd party service providers as required;
Various ad-hoc projects as may be determined by the General Counsel and VP of Risk, Compliance & Legal.
Offer proactive guidance and support related to risk management.
Act as the representative of the Risk function during Investment Committee meetings, providing assessments and recommendations for project investment proposals upon request
Requirements:
Minimum 15 years of experience across risk and finance roles
Minimum 3 years of Big 4 experience either in accounting, financial consulting, audit, risk, forensic or due diligence
Professional degree/certification (e.g. CFA, MBA, Chartered Accountant) preferred
Strong stakeholder management and report writing skills
Experience in presenting findings to committees, executive teams and board members
Able to right-size operational resources and processes to fit evolving growth, risk appetite and needs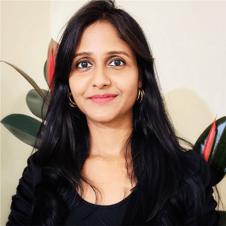 Contact
Deepti Sahu
Manager - Talent Acquisition & Operations
Chief Risk Officer
Dynamic leader sought for the Chief Risk Officer role.
Loading application form