Legal Counsel
Lead the way in global legal affairs as a Legal Counsel. Take charge of contracts, litigation, intellectual property, and more, shaping the legal landscape worldwide.
Our client is a distinguished Energy trading company with a global presence.
Location - Switzerland, France & Singapore
Our client is looking to expand its Legal, Risk and Compliance team by recruiting a generalist Legal Counsel to provide advice across APAC, EMEA and the Americas on a wide range of B2B, contractual and transactional matters and assist the Chief Legal Officer and Head of Risk. Compliance & Legal ensure that the organization's global Compliance program is well implemented and harmonized across the respective regions to achieve the desired outcomes. The ideal candidate will have a high degree of professional ethics, be assertive with strong communication skills, and an independent, team-oriented individual who can collaborate effectively.
As the Legal Counsel, you will be responsible for leading and managing the company's legal affairs worldwide. This position will be responsible for overseeing and managing all legal matters, including contracts, litigation, intellectual property, corporate governance, regulatory compliance, and risk management.

Duties and Responsibilities:
Assist identify and analyze compliance risks, with a focus on conflict of interest, anti-trust, anti-corruption and anti-bribery, as well as carrying out measures to monitor and mitigate risks, for example conducting counterparty screening, sanctions and export control checks, third-party due diligence, risk assessments and audits
Help design and conduct trainings on compliance topics, and assist implement programs and initiatives to ensure awareness of compliance organization and topics, both internally and externally
Assist review and monitor the compliance management system to ensure it meets the requirements under the US Foreign Corrupt Practices Act, UK Anti Bribery Act, and OECD Convention against Corruption
Providing compliance and organizational advice to management and associates on compliance topics
Assist with corporate governance matters, including submitting regulatory filings for various entities, drafting and reviewing resolutions, corporate finance and intercompany documentation, including preparing and/or reviewing meeting minutes
Supporting with drafting various legal and financing agreements (grants, loans and security) for project implementation
Reviewing vendor agreements, non-disclosure agreements and memorandums of understanding, including assisting in review, management and coordination of documentation preparation and signing formalities
Effectively work with outside counsel in a cost-effective manner as necessary to ensure proper and efficient handling of legal and compliance matters
Qualifications required:
• Possession of a reputable law degree
• At least 4-6 years of post-qualification experience, preferably in a well-regarded law firm or a relevant in-house role within a mid-sized multinational corporation, focusing on commercial, corporate, or financial transactions
• Demonstrated international experience and success
• Dedication to compliance, integrity, professionalism, and collaboration
• Proficiency in both written and spoken English
• Expertise in financing transactions
• Proficiency in French or Portuguese
Locations

Switzerland, France, Singapore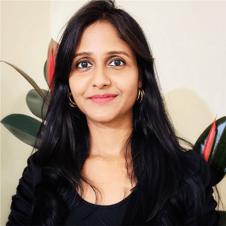 Contact
Deepti Sahu
Manager - Talent Acquisition & Operations
Legal Counsel
Lead the way in global legal affairs as a Legal Counsel. Take charge of contracts, litigation, intellectual property, and more, shaping the legal landscape worldwide.
Loading application form