Country Leader
Seeking a High-Level Engagement Expert and Country Leader with a Proven Track Record
Client of Bridge Et Al, from Polymer Industry.
Position: Country Leader
Location: Tokyo / Home Office
Job Summary:
The successful candidate will identify with the values of the Organization. The job holder will require established strategic thinking capabilities coupled with a strong motivation to deliver against agreed targets. The ideal candidate will be a well-motivated focused self-starter able to work effectively from home office as part of a dynamic global team.
Job Requirement:
High-level engagement experience, comfortable communicating with C suite company officers.
Capability to hunt and secure new client companies across the plastics value chain in line with strategy.
Established relationships with the government and associated governmental organizations.
Strong project/programme management skills.
Understanding of and experience with the plastic value chain especially regarding waste management and the technical challenges associated with achieving plastics circularity.
Ability to represent the Organization at national/regional events.
Established people management capability to conduct the role of Country Leader.
Roles and Responsibilities:
Provide services to the organization in Japan, overseeing and supporting relationships and activities principally in Japan, and other neighboring nations as designated in line with the overall organization strategy; The job holder is recognized as the senior Organization representative in the territory.
Support and own the development of a multi-year strategy for Japan that includes project development and management; client growth and engagement; legal entity set-up; and relationship development with key stakeholders.
In collaboration with relevant partners, provide input to establish a legal entity in Japan.
Own and lead all existing designated relationships (as Primary Engagement Manager) for the organization in Japan, such as with existing clients, strategic allies.
Support the growth of a community of Japan-based clients through the recruitment of new clients to join the Organization, as well as the development of a strong Japanese community of CEOs at Clients
Assist the organization in identifying and developing cooperation relationships with financial Institutions and banks in Japan.
Work to organize stakeholder and organization awareness-raising events in Japan.
Responsible for overseeing Japan's regional projects portfolio in line with regional portfolio strategy, supporting the Regional Projects Director
Project development, according to the organization's staged gate process, working closely with support functions (financial, legal, communications), the Regional Task Group and related Expert Groups, as required.
Ensure project delivery is in line with objectives, including milestone achievement. In case of deviations, develop mitigation actions.
Timely project reporting including quarterly impact metrics submission, quarterly project review slides, bi-monthly updates for client portal, project updates for Client meetings, project steers, project closures etc
Periodic project site visits at least twice a year for project monitoring
Develop and maintain relationships with key stakeholders to drive engagement and results for the success of the projects.
Professional Qualifications
Bachelor's or Post Graduate degree in any or a related field.
15 plus years of experience in client engagement and Business management leadership
Locations

Japan

Remote status

Fully Remote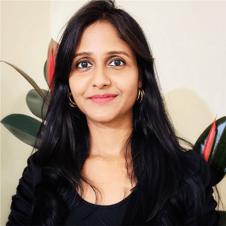 Contact
Deepti Sahu
Manager - Talent Acquisition & Operations
Country Leader
Seeking a High-Level Engagement Expert and Country Leader with a Proven Track Record
Loading application form