Company – Client of Bridge Et Al.
Job Location – Singapore
Position Summary:
The Systems and Process Manager serve as a strategic process owner for all HR processes and controls. He/She will work closely with stakeholders and IT/system implementation partner to ensure we leverage technology effectively and efficiently. He/She will thrive on building and sustaining a continuous improvement and automation culture within HR. The Manager will ensure that HR systems are optimised, identify areas for improvement, and implement changes to increase efficiency and productivity. The Manager will ensure that HR complies with the various aspects of operational risks, regularity requirements and maintain high standards of compliance and practices.

Key Responsibilities:

Partner stakeholders and IT/system implementation partner to build and implement a HR technology roadmap, including a SAP SuccessFactors re-imagined initiative, to provide technology enabled solutions for business needs.
Lead and manage the implementation of HR transformation initiatives, including automation and optimisation of HR processes.
Serve as a liaison between HR function and IT/system implementation partner for HR technology initiatives and ongoing enhancements.
Continuously monitor and evaluate the effectiveness of existing systems, processes and identify areas for improvement.
Partner IT/system implementation partner for configuration and set-up, testing, user guides and end-to-end process optimisation across HR.
Drive discipline and metrics throughout HR systems and processes and build a simplified, efficient and repeatable experience for end users.
Drive the HR analytics and data insights across the employee lifecycle.
Manage a team responsible for systems and process related tasks.
Prepare reports and presentations for senior management on systems and process related issues.
Requirements: 
Bachelor's degree in business administration, management, or a related field.
Minimum of 7 years of experience in a similar role.
Passion for great leadership, customer service and a desire to develop and grow our people.
Strong HR functional expertise with technology, operations, systems, data and analytic.
Strong problem-solving and critical thinking skills while exercising sound judgement.
Strong project management skills, with attention to details and the ability to manage multiple projects simultaneously.
Excellent communication and interpersonal skills and an investigative mindset.
Self-motivated and ability to influence, motivate and collaborate with stakeholders and all levels of the organisation.
Ability to work under pressure and meet deadlines.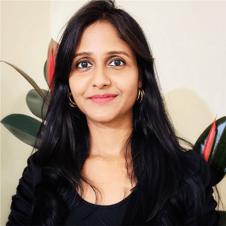 Contact
Deepti Sahu
Manager - Talent Acquisition & Operations