Digital Marketing and Sales Strategist
Join Us as a Digital Marketing and Sales Strategist to Shape Online Success!
Job location - Pune, India (Remote)
About US:
At Bridge Et Al (BEA), our mission is to revolutionize the way organizations tap into the expertise and the way experts engage with impactful projects. We are dedicated to creating a dynamic platform that bridges the gap between Organizations and Experts, ushering in a new era of collaboration and innovation in the gig economy.
Our vision is to be the driving force behind the evolution of the freelance landscape, pioneering a future where every freelance expert can find purposeful projects that align with their skills and passions, and where every organization can seamlessly access specialized knowledge for their strategic, transformative, and digitization initiatives. We envision a world where geographic boundaries are transcended, where expertise knows no limits, and where meaningful work thrives on the synergy between visionary organizations and accomplished experts.
We are committed to creating a global ecosystem that not only facilitates connections but also fosters growth, learning, and mutual success. We aim to empower freelance experts in Strategy, Change Management, Transformation, Human Resources, and Digitization by providing them with a platform that showcases their talents, matches them with organizations that share their visions, and enables them to contribute to projects that create lasting impact.
Through innovation, integrity, and inclusivity, we strive to be the catalyst that propels the gig economy forward, making it a dynamic force that propels progress and enriches lives. With unwavering dedication to excellence, we aim to be the preferred choice for both organizations seeking expertise and experts seeking purposeful collaborations, all while cultivating an environment of collaboration, innovation, and positive change.
Join us on this transformative journey, as we reshape the future of work.
Job Responsibilities:
Develop and implement a comprehensive digital marketing and sales strategy to attract, engage, and convert potential clients.
Develop and optimize online sales funnels, leveraging data analytics to improve conversion rates.
Identify and exploit growth opportunities through data-driven analysis and A/B testing.
Conduct thorough market research to identify target industries, sectors, and companies for client acquisition.
Utilize various digital marketing channels such as email marketing, social media, SEO, SEM, content marketing, and webinars to generate leads and engage prospects.
Develop and maintain a robust pipeline of prospective clients through effective lead-generation tactics.
Build and nurture relationships with key decision-makers within target companies, understanding their hiring needs and pain points.
Deliver compelling sales presentations, product demonstrations, and proposals to showcase the platform's value proposition to potential clients.
Collaborate with the marketing team to create relevant content and materials that resonate with potential clients.
Monitor and analyse the effectiveness of digital marketing campaigns, adjusting strategies as needed to optimize results.
Attend industry events, conferences, and networking opportunities to expand the platform's reach and build relationships.
Provide timely and exceptional customer service to clients, addressing inquiries and resolving concerns.
Qualifications and Experience:
Bachelor's degree in Marketing, Business, or a related field.
Proven experience in digital marketing and online sales, preferably in a tech or start-up environment.
Familiarity with data analytics tools to track and measure campaign performance.
Proficiency in using digital marketing tools, CRM systems, and sales automation platforms.
Strong understanding of current digital marketing trends and best practices.
Self-motivated with a Creative mindset with the ability to think outside the box for innovative growth strategies.
Knowledge of the recruitment or hiring industry is advantageous.
Locations

Pune

Remote status

Fully Remote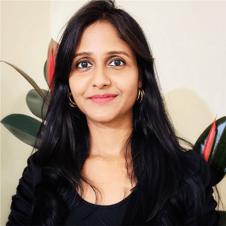 Contact
Deepti Sahu
Manager - Talent Acquisition & Operations
Digital Marketing and Sales Strategist
Join Us as a Digital Marketing and Sales Strategist to Shape Online Success!
Loading application form