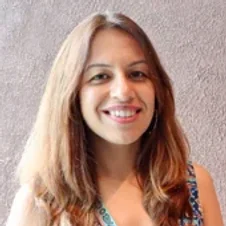 Priya Rao
Chief Operating Officer
Priya is an HR & Talent Strategy Partner with over 16 years of experience in large multinationals as well as startup environments in engineering, manufacturing, and technology industries. She is passionate about supporting leaders in driving business growth strategy and is highly skilled at managing stakeholders across different levels of the organization.
In addition, Priya has Supported business expansions by achieving aggressive headcount growth plans in a given time frame, implemented initiatives for talent management and employee engagement, and led & supported teams in deploying high-performance culture in the organization.
She has taken up various roles in Talent Acquisition, Learning & Development, HR Business Partnering, and HR leadership. Currently, she is responsible for driving talent strategy for global clients in a consulting role.
Talent Acquisition
Foundational HR member at Emerson's Engineering & Innovation Center
Led the team and hired 500-plus engineering professionals in 3 years by launching Graduate Trainee Program, Country-wide hiring campaigns, and Tie-ups with technical and management institutes.
Reduced hiring time by 25% by building an external talent pool, candidate relationship management, and coaching hiring managers on interviewing skills.
Facilitation
Facilitated 25-plus Leadership Development training sessions for managers and leaders across India, HK, Thailand, Philippines, and Singapore.
Topics included employee engagement, goal alignment, delegation, coaching for success, feedback, and leading with integrity.
Facilitated 30-plus sessions on culture-building training based on transactional analysis.
Received excellent evaluation from participants, demonstrating behavioral changes in themselves as leaders and their stakeholders.
Organizational Development & Employee Engagement
Developed a strong leadership pipeline and filled 80% of managerial positions internally by driving Emerson's Global Succession Planning, Talent Review, and Talent Development process.
Fostered a positive team environment across all 6 locations by implementing a structured Employee Relations program for improving employee engagement.